The side effects of steroids are downright frightening. With all the information out there, I have no idea why anyone would consider taking steroids!
The least talked about side effects of steroids is skull growth and that is why I wanted to address it. It is so blatantly obvious to me when an athlete is on roids…look at their head! Seriously…doesn't anybody out there see this! Here are some photos to show you what I mean…
Barry Bonds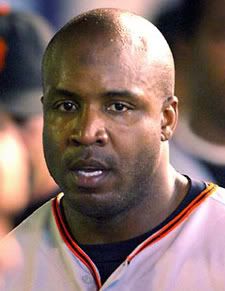 Jose Canseco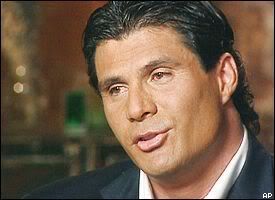 Jason Giambi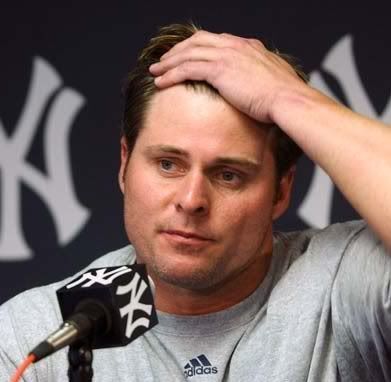 Is their any doubt in your mind that these guys have used steroids? I think it is easier to tell a steroid user by looking at their face then it does by looking at their body. There is just a certain steroid face that develops. The pictures above, Jason Giambi and Jose Canseco could be brothers!
The Steroid Side Effects Don't End There!
For Men: Shrinking of the testicles, development of breasts, baldness, acne, roid rage, growing of internal organs, increase in bad cholesterol, liver damage, liver cancer, and the list goes on…
For Women: Deepening of the voice, increase in body hair, enlargement of the clitoris, can effect fetal development when pregnant by increasing male features in the femal fetus and femal features in the male fetus, plus many more harmful side effects.
The ironic thing about people taking anabolic steroids is that it ruins the appearance of the body as well!
The human body was meant to be lean and sleek. The side effects of steroids is that it makes the body bulky. Most steroid users have a really thick waist along with the big arms and legs. A great example of this are "professional wrestlers".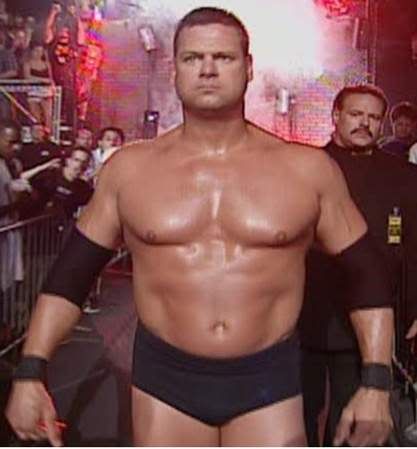 This is NOT a good look! The majority of women do not find this body type attractive.
If you want to be healthy and look attractive…avoid anabolic steroids at all costs. All that muscle looks cheesy anyways. As I always say it is much better to have an average amount of muscle with great muscle tone.
David Beckham is a Great Example of a Natural Athlete
See…Normal size head, can fit into "hip" clothes, healthy, and attractive to beautiful women!
Hopefully I've made my case against anabolic steroids. The side effects of steroids are just plain scarey!